"The real shift in my career happened when I joined Fletcher Jones Automotive Group in 2003"— Brandon Hale, General Manager for Audi Fletcher Jones
Brandon Hale was just 20 years old when he joined the automotive industry as a sales representative in Chico, CA. He notes family members, who were already in the industry, enthusiastically driving him in that direction. Since then, Brandon has become well-versed in the automotive industry from holding positions, such as Sales Representative, Finance Manager and Sales Manager. Now, after his commitment to not just the industry, but to Fletcher Jones Automotive Group, he will take on his biggest role yet: General Manager for Audi Fletcher Jones. His dynamic background in the industry will lend a strong hand in our growth and this exciting announcement coincides with Audi Fletcher Jones 2nd anniversary. Brandon shares, "I love people and I look forward each day to building within our team and with our guests at Audi Fletcher Jones."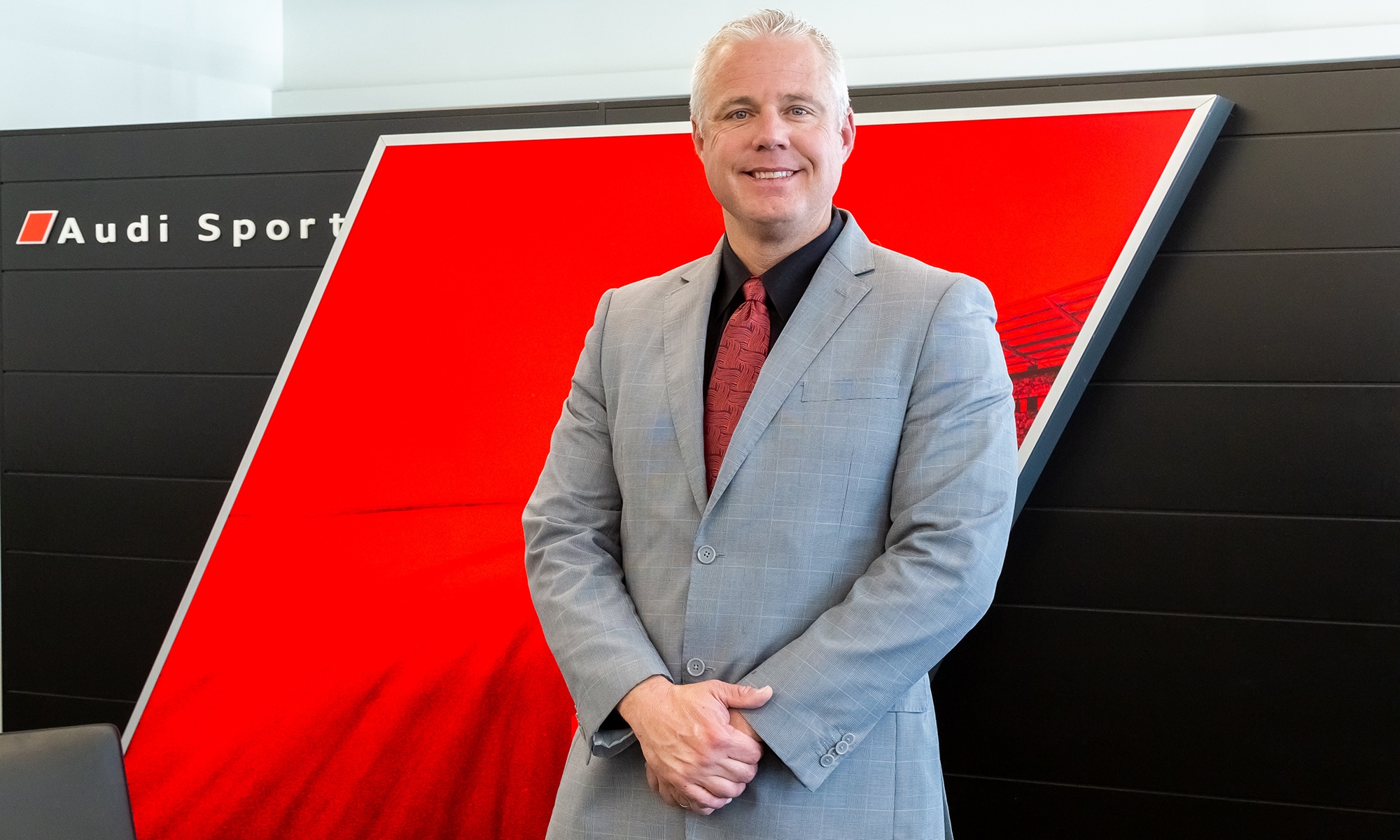 Why Fletcher Jones?
When Brandon accepted a position with Fletcher Jones Automotive Group in 2003, it became evident how working for a family-owned business would be imperative to his growth as Fletcher Jones values hard work and dedication. Brandon explains, "The Fletcher Jones Family is hands on in the business. The biggest way they are involved is by encouraging us to grow and supporting that growth." With the continuous support and encouragement, Brandon has been able to offer each guest he interacts with the Fletcher Jones Difference, which for him, means delivering excellence. He explains striving for excellence is not about being perfect, but about combining your talents, abilities and skills to give that little extra for each guest to experience the Fletcher Jones Difference.
17 Years of Fletcher Jones Experience to Bring Over
Brandon is carrying over a wealth of knowledge from Fletcher Jones Motorcars to Audi Fletcher Jones, which will be instrumental in leading us forward to becoming the Audi dealership for Orange County residents. He is prepared for this opportunity as he understands the defining moments in life are not the easy ones and to step into your full potential, you must build character. To build character on his team, Brandon plans to bring leadership through encouragement since that can change a person's course in life, just like the Fletcher Jones family changed his. He proudly states that, "We will have relentless execution, communication and process to guide us to the next level and give us the excellence needed to exceed."
Favorite Lunch Spot in Costa Mesa
Greenleaf Chop Shop off 17th Street
Favorite Audi
Audi Q8 – it's roomy and sporty!
Outside of Work
"I have two boys, Trey (12) and Tyce (11). My number one activity is family time, which includes sporting events to watch my boys play. In addition to this, I like live music and cycling."
A Note from Brandon
"My unconditional goal is to provide a world class experience in Sales, Service and Parts, which means providing the highest standard of excellence and professionalism the automotive industry has to offer. Our service is based on honesty, trust and integrity in every aspect and those values are important to me and my team. We will uphold them every day to meet the expectations of our guests and only when we exceeded those expectations will it be considered a job well done." Come say hi to Brandon at your next visit to Audi Fletcher Jones.