When shopping for pre-owned vehicles in the Newport Beach area, you generally have two options: used or certified pre-owned. How do you know which type of pre-owned vehicle is right for you? Here, the sales team at Audi Fletcher Jones compares used vs. CPO models, so you can decide which option is right for your next pre-owned luxury vehicle purchase in Costa Mesa. 
Buying a Used Car
Previously driven by one or more owners, used cars can vary greatly in terms of condition, model year, and mileage. This makes them a more affordable option, especially for those looking to fit a luxury vehicle or the latest features into their budget. Beyond the lower purchase price, buying a used vehicle has a number of other benefits:
Lower insurance costs
Decreased vehicle depreciation
Vehicles can often last over 100k miles
Access to features or models that might otherwise be out of your price range
Pre-owned vehicle specials can make them even more cost-effective
What is a Certified Pre-Owned Vehicle?
Unlike regular used vehicles, certified used vehicles are part of a CPO program. These programs have high standards and only accept vehicles that meet certain restrictions when it comes to age, condition, and mileage. Many of these programs also come with benefits like extended warranties that aren't included with used vehicles. Due to these benefits, they're often more expensive than a standard used vehicle while still being more affordable than a brand new model. 
Audi Certified Pre-Owned Vehicle Program Criteria
As with everything Audi, our CPO Program is designed so you know you're getting amazing quality. Meeting high-standards is part of the Audi ethos, and that carries over to our certified used vehicles which must be 5 years old or newer, have less than 60,000 miles, and pass a 300+ point inspection that includes: 
15 pre-checks
115 exterior checkpoints
85 interior checkpoints
39 engine component checkpoints
36 undercarriage checkpoints
18 road-test checkpoints
Audi CPO Program Benefits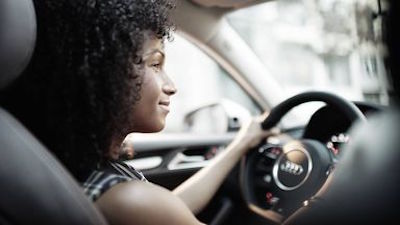 While it's clear the Audi CPO program has a high bar for their certified used vehicles, Irvine drivers can also enjoy a number of benefits when buying an Audi CPO model, such as:
Unlimited Mileage Warranty Coverage for up to 5 years
Nationwide Support of over 200+ Audi dealerships
24/7 Roadside Assistance
Trip Interruption
Special finance rates
Used vs. CPO: Which is Right for You?
If you want a newer vehicle with the advanced features and the peace of mind that comes with added protection, then a certified used model may be your best bet. If you're on a tighter budget or don't care about having the latest gadgets, then a used vehicle is the savvy choice. If you're still on the fence, reach out to our team at Audi Fletcher Jones, and our experienced team can help you weigh your options. 
Shop Our Pre-Owned Vehicles at Audi Fletcher Jones
Now that you know more about used vs. certified pre-owned vehicles, take the time to explore our inventory at Audi Fletcher Jones! With a range of models, competitive financing, and committed sales associates, we strive to make your shopping experience as stress-free as possible. Schedule a test drive today to explore our used vs. CPO inventory in person, or contact us with your used vehicle questions! 
Make an Inquiry