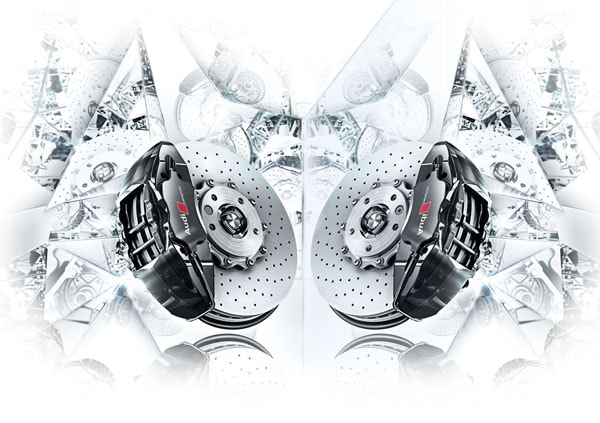 Looking for Audi Parts?

Audi-Approved Parts Available at Audi Fletcher Jones
What difference to OEM-approved parts make in your Audi e-tron, Q5, A4, A3 or Q8? There is a significant advantage to using only parts designed for your exact vehicle, and it's a bigger deal than one might think. When your Audi vehicle comes to us for maintenance, our team uses only the best products for a proper fit, and if you love a DIY project, you'll also have access to these parts at Audi Fletcher Jones.
What sets genuine Audi parts apart from the rest?
Audi have earned renown the world over for the quality and craftsmanship of their vehicles. So, when it comes time to replace parts on your Audi e-tron, Q5, A4, A3 or Q8, why would you trust anything but genuine Audi parts that are backed by the original equipment manufacturer? The components you'll find at our Costa Mesa Audi parts center are the very same ones used in the initial manufacture of your vehicle. So, if you're seeking parts that are guaranteed to fit and function well with your Audi vehicle for years to come, you'd do well to make Audi Fletcher Jones your first and only stop.
Shop Audi Parts Today at Audi Fletcher Jones
Place your order with our team in Costa Mesa by filling out this quick order form or by contacting us directly at Audi Fletcher Jones. Without leaving Irvine or Newport Beach, you can be closer to finding the perfect products to suit your Audi e-tron, Q5, A4, A3 or Q8. Whether it's tires, oil filters, or brake pads, don't take a chance with aftermarket products. Your Audi model is too upscale and requires parts designed to its exact specifications. Don't take a chance; buy from the source and save yourself a headache.